Part of Your Team, But Not On Your Payroll
At Clarus Communications, when it comes to finding the right business telephone system, telecommunications service provider or technology solution for your business, we'll do the hard part for you. We'll custom design a plan to meet your needs, compare several providers at once and save you time and money!
Telecommunications is a top five expense items in most company budgets. The popular perception is that telecommunications has become a commodity and is, therefore, unpopular to deal with. The reality is that telecom solutions can provide an incredible opportunity to increase employee productivity, if given the proper planning, execution, and monitoring. telecom and technology drive business!
Dependable, Innovative Technology Solutions
For most companies, telecommunications solutions are simply too strategically important and expensive to be left to telecommunications provider-biased representation. This means the risk is high if execution is poor. Companies benefit from a telecommunications company who is holistic, consultative, and operationally focused to ensure risk is minimized and benefits are optimized.
We are a leading, national telecommunications provider of technology solutions who designs, deploys and maintains telecommunications solutions which drive results. We specialize in providing over 45 telecommunications provider solutions to businesses who need dependable, scalable and innovative technology solutions.
We have hundreds of nationwide clients, who rely on us to help manage their telecommunications and technology. We understand how important telecommunications and technology is to your business. We will tie it all together and make technology work for you.
Contact us today, over the web, or call us at 813-738-6900 for a free evaluation. We'll help you identify a customized solution for your organization.
Download the Clarus Cloud Ebook
Fill out the form below and we will send the link to the email address provided.
Request Information
We invite you to fill out the form, to the right, and someone from our offices will get back with you quickly.
We look forward to serving you.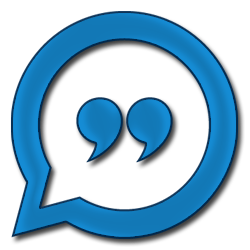 Request Information
We invite you to fill out the form below and someone from our offices will get back with you quickly.