Utility Management can help reduce everyday costs
Utilities are a significant operating expense within many companies. Yet, all too often, it is a line item that's either ignored or receives little attention from management. The electricity, natural gas, water, sewer, and solid waste bills arrive each month with no periodic review for accuracy. That's where the utility management professionals at Clarus Communications can help.
We will work hard to ensure that your utility accounts are managed properly and that you're not paying more than is necessary for these key operating expenses. It is always a good idea to ensure that you're auditing your business utility expenses. Regular utility audits can ensure that you are not being billed, in error, or that you are not due any refunds for utilities that were incorrectly billed.
Conducting a thorough utility audit can also identify opportunities to reduce costs , or eliminate services that are being underutilized. Our utility management services are focused on potential savings related to what a customer is paying per kilowatt hour, per mmbtu, per cubic foot, etc., as well as unit costs. Often times, we have been able to provide significant savings, to our customers, because of errors in billing on the part of the utility company.
Utility Account Management (UAM) is a comprehensive, ongoing service primarily for organizations with multiple facilities, in different geographic regions, served by numerous utility companies. Such organizations usually want a single source of responsibility for making sure that utility expenditures are minimized, at all times, throughout the entire organization.
This service starts with a Utility Account Audit, to determine a baseline for all utility accounts, at all locations. These accounts are then continuously-monitored, against your profile, to keep management informed of any specific performance issues and additional opportunities to further reduce utility costs.
We invite you to use the form, at the bottom of this page, to request a Utility Audit by Clarus Communications. We'll work with your organization to ensure that you're not being billed for services you have not received and that you are refunded money that was incorrectly billed.
Download the Clarus Cloud Ebook
Fill out the form below and we will send the link to the email address provided.
Request Information
We invite you to fill out the form, to the right, and someone from our offices will get back with you quickly.
We look forward to serving you.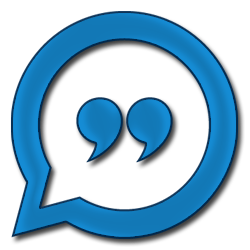 Request Information
We invite you to fill out the form below and someone from our offices will get back with you quickly.