Utility Management can Help Reduce Everyday Costs
Utilities constitute a significant portion of operational costs for numerous companies. However, it's common for this aspect to be disregarded or given limited attention by management. Monthly bills for electricity, natural gas, water, sewer, and waste disposal arrive without undergoing periodic scrutiny for accuracy. This is where the expertise of utility management specialists at Clarus Communications comes into play.
Our team is dedicated to ensuring the proper management of your utility accounts, preventing over-payment for these essential operational expenses. It's prudent to regularly review your business utility costs. Regular evaluations can safeguard against erroneous charges and potential refunds for improperly billed services.
A thorough utility audit serves another purpose: identifying possibilities to curtail expenses and eliminate underutilized services. Our utility management services concentrate on potential savings related to metrics like kilowatt-hour rates, mmbtu costs, cubic foot charges, and more. Frequently, we've achieved substantial savings for our clients due to billing errors made by utility companies.
Utility Account Management (UAM) offers a comprehensive, ongoing solution, especially beneficial for organizations with multiple facilities spread across different regions, each served by various utility providers. These organizations typically seek a single entity responsible for consistently minimizing utility expenses throughout the entire structure.
Our service commences with a Utility Account Audit, establishing a baseline for all utility accounts across all locations. These accounts remain under continuous surveillance, aligning with your specifications. This practice ensures that management remains informed about any performance concerns and identifies additional prospects for further cost reduction.
We invite you to discover more about our Utility Management and Audit Services and other top-notch telecommunications products, available throughout Tampa, Florida. To get in touch with us, simply fill out the form below, and our dedicated team of telecommunications specialists will promptly assist you with any inquiries you may have. We look forward to helping you find the perfect communication solutions for your business.
Download the Clarus Cloud Ebook
Fill out the form below and we will send the link to the email address provided.
Request Information
We invite you to fill out the form, to the right, and someone from our offices will get back with you quickly.
We look forward to serving you.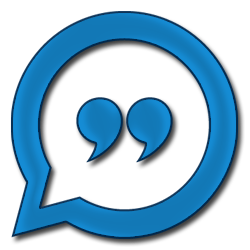 Request Information
We invite you to fill out the form below and someone from our offices will get back with you quickly.