Cable Services Can Accelerate Your Business Success
Cable services have become a viable solution for many businesses that require phone service, high-speed Internet access and television services. Based on their availability, both cable services and cable fiber services can be an incredible alternative to traditional T1 services, saving you both time and money.
Understanding the value that cable services can bring to your business is where the consultants at Clarus Communications excel. We work together, with our clients, to determine if the cable service provider's offerings are a match with our clients' needs. Cable internet is also a great backup for your network and can provide very high-speed data for your business. As well, many cable providers are expanding their products to include Hosted Exchange, Ethernet Services, SIP Trunking and hosted PBX.
Listed below are the cable services we represent:
Coax Cable Internet
Coax Cable TV
Coax Cable Phone Service
Fiber Cable Internet
Fiber Cable TV
Fiber Cable Phone Service
Cable Could Services
Markets served by cable television services include:
Cable TV for Offices
Providing cable television service, for your customers, is a nice perk that can make the wait times feel shorter. For employees, cable television allows them to catch up on the latest news during break times. Cable television service for the office is a terrific investment, all the way around.
Cable TV for Bars and Restaurants
Bars and restaurants are a terrific place to provide cable television to customers. Cable television services allow your patrons to watch the latest sports match-ups, while spending money in your establishment. It's a terrific way to build customer loyalty and camaraderie.
Cable TV for Gyms
Your fitness customers will love the ability to watch cable television services, while they work out in your gym. Gyms and fitness facilities are one of the most popular places for cable television services.
Cable TV for Hotels
Provide your hotel guests with a more pleasurable stay by offering HD programming through cable television services, in every room.
If you would like more information about Cable Services or any of the other telecommunications products that Clarus offers, throughout Tampa, Florida, please fill out the form below and one of our telecommunications specialists will get back with you quickly.
Download the Clarus Cloud Ebook
Fill out the form below and we will send the link to the email address provided.
Request Information
We invite you to fill out the form, to the right, and someone from our offices will get back with you quickly.
We look forward to serving you.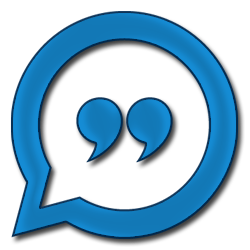 Request Information
We invite you to fill out the form below and someone from our offices will get back with you quickly.