Could Cloud Faxing be a Solution for Your Company?
Have you ever found yourself spending an entire day attempting to troubleshoot the fax machine? While the frequency of receiving faxes at your business might have dwindled, you still wish to maintain a fax number for convenience. This is where Cloud Based Faxing comes into play as an ideal solution for your business needs. Cloud Faxing entails a service wherein a provider, utilizing cloud technology, operates fax servers within a secure data facility. This innovation has revolutionized the process of faxing over the internet, rendering it considerably more seamless than its predecessors.
With the widespread integration of scanners in both business and home environments, the reliance on traditional faxing has witnessed a notable decline. Nevertheless, specific sectors such as automotive, financial services, and healthcare continue to heavily employ faxing in their operations. If you're seeking a robust and reliable solution capable of efficiently managing a substantial influx of faxes, cloud faxing emerges as your most viable option.
Cloud Based Faxing Services include:
Direct Inward Dial – Each person gets their own fax number
Fax to Email Services
VoIP Cloud Faxing Center Solutions
Internet Faxing
Enterprise Internet Fax
Phone System Based Faxing
Additional Benefits of Cloud Faxing
Simplified Setup
Setting up your cloud faxing services is a breeze. An intuitive web-based administration panel offers ultimate flexibility to system administrators.
No Initial Expenses
Cloud faxing minimizes upfront costs, as there's no need to invest in software or hardware setup. The elimination of fax supplies like paper and toner adds to the cost savings. Additionally, the absence of a separate analog telephone line reduces telecommunications expenses. Cloud faxing contributes to lowered power consumption, enhances employee productivity, and ultimately leads to increased savings.
Unparalleled Reliability
By eliminating the reliance on traditional fax machines with ink and paper, cloud faxing stands out as one of the most reliable faxing solutions. It remains constantly online and accessible.
Mobile Capability
Cloud faxing extends its reach to mobile devices, enabling faxing from anywhere with internet access. This allows your workforce to stay mobile and efficient.
Enhanced Security
Cloud faxing offers a secure repository for both incoming and outgoing faxes. Your important documents are securely stored in the cloud, ensuring no losses.
Effortless Scalability
Expanding your cloud faxing usage and adding more users is a seamless process through the user-friendly web-based administration panel.
Cost Efficiency
Cloud faxing presents various pricing models, allowing you to select the best one based on your faxing volume. Our cloud faxing specialists can evaluate your faxing requirements and recommend the optimal solution for your business.
Versatile Device Compatibility
Our solution enables faxing from any email software, including browser-based email and mobile phones.
Compliance and Security
Cloud faxing ranks among the most secure and dependable faxing technologies, compliant with regulations like HIPAA and Sarbanes Oxley. This assurance extends to the security of essential documents such as legal notices, contracts, financial statements, and health records, all stored securely in the cloud.
We invite you to discover more about our Cloud Faxing Services and other top-notch telecommunications products, available throughout Tampa, Florida. To get in touch with us, simply fill out the form below, and our dedicated team of telecommunications specialists will promptly assist you with any inquiries you may have. We look forward to helping you find the perfect communication solutions for your business.
Download the Clarus Cloud Ebook
Fill out the form below and we will send the link to the email address provided.
Request Information
We invite you to fill out the form, to the right, and someone from our offices will get back with you quickly.
We look forward to serving you.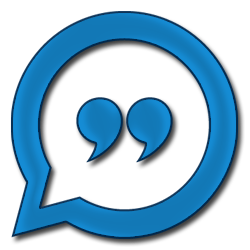 Request Information
We invite you to fill out the form below and someone from our offices will get back with you quickly.