Does your Business Need Faster High-Speed Data Services?
Data service providers are expanding their range of products and technologies to increase data speeds and operational efficiency. The search for a proficient partner to manage your data services, connectivity, and velocity is of the highest importance. Ensuring that your data ecosystem remains seamlessly connected and optimized for performance requires strategic expertise.
What sets us apart is our skilled technical team, with each member showcasing vast proficiency in telecommunications and data communication. We stand out in identifying cost-effective solutions that consistently deliver heightened bandwidth and reliability. Our consultants are highly proficient in overseeing voice, video, and data through a unified channel, guaranteeing maximum uptime and minimal costs. Through innovations such as MPLS and Cloud Networking, we offer exceptional SLAs at competitive rates. Our proficiency also covers Wi-Fi, Fixed Wireless, and Wimax technologies, allowing us to implement them via Clarus Communications whenever and wherever applicable.
Whether your objective is to attain fast data connectivity within your premises or to establish interconnected communication between multiple locations, the skilled telecommunications experts at Clarus Communications are here to assist you. With representation from a wide range of telecommunications and data carriers, we possess the capability to evaluate your needs and formulate the most beneficial solution, all while maintaining the utmost competitive pricing.
We invite you to discover more about our Data Services and other top-notch telecommunications products, available throughout Tampa, Florida. To get in touch with us, simply fill out the form below, and our dedicated team of telecommunications specialists will promptly assist you with any inquiries you may have. We look forward to helping you find the perfect communication solutions for your business.
Download the Clarus Cloud Ebook
Fill out the form below and we will send the link to the email address provided.
Request Information
We invite you to fill out the form, to the right, and someone from our offices will get back with you quickly.
We look forward to serving you.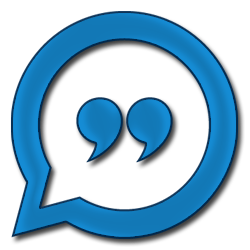 Request Information
We invite you to fill out the form below and someone from our offices will get back with you quickly.