Phone Bill Audits Can Be A Daunting Challenge
At Clarus Communications, our offerings involve a thorough assessment of your company's telecommunications costs. We scrutinize local telephone invoices, wireless amenities, Internet charges, and long-range calls, guaranteeing that you're not invoiced for services deemed unnecessary. We will evaluate your subscription to determine if you're enrolled in the most fitting plans, affording you the opportunity to save on both financial resources and time in relation to your telecommunications expenses.
Enlisting our consultants to perform a thorough phone bill review offers numerous advantages, given the substantial role telecommunications costs play in a company's operational budget. We aid in comprehending cost reduction strategies and identifying areas where financial losses might be occurring due to inaccurate invoicing.
A business can reap several advantages from undergoing a phone bill audit, which encompass:
Uncovering potential toll fraud or employee misuse
Creating a budget for efficient allocation of telecommunications expenses
Obtaining understanding about your phone system's configuration and trunk usage to locate underutilized lines
Boosting employee productivity by recognizing under-performing staff
Supporting your business in identifying potential billing errors
Facilitating accurate client billing for pertinent telecommunications costs
Placing the management of your phone bills and the endeavor to save costs in the hands of experienced professionals is crucial. Our phone bill audit service equips clients to proficiently manage telecom expenses and optimize potential savings. Our adept team specializing in phone bill auditing possesses extensive expertise in examining telecom costs and phone company invoices, formulating strategies to elevate efficiency and reduce expenditures.
We invite you to discover more about our Phone Bill Audit Services and other top-notch telecommunications products, available throughout Tampa, Florida. To get in touch with us, simply fill out the form below, and our dedicated team of telecommunications specialists will promptly assist you with any inquiries you may have. We look forward to helping you find the perfect communication solutions for your business.
Download the Clarus Cloud Ebook
Fill out the form below and we will send the link to the email address provided.
Request Information
We invite you to fill out the form, to the right, and someone from our offices will get back with you quickly.
We look forward to serving you.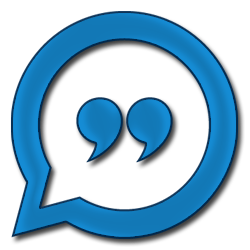 Request Information
We invite you to fill out the form below and someone from our offices will get back with you quickly.