Phone Bill Audits Can Be A Daunting Challenge
At Clarus Communications, our phone bill audit services provide a full examination of your company's telecommunications costs. We'll look at your local telephone bills, wireless services, Internet charges and long distance calling to ensure that you are not being billed for services that you do not need. As well, we can determine if you are on the best plans available, allowing you to save money and time, when it comes to your telecommunications expenses.
There are many benefits to allowing our consultants to conduct a phone bill audit, as telecommunications costs are a significant part of any company's operating budget. We can help you understand how to cut expenses and learn where you may be losing money, because of improper billing.
There are many ways in which a phone bill audit can benefit your business. They include:
Identifying toll fraud and possible phone abuse by employees
The ability to create a telecommunications budget, allowing you to allocate expenses accordingly
Providing a snapshot of your phone system configuration and the trunks used, allowing you to determine if you have phone lines that are being underutilized
Helping to improve employee productivity, by determining which employees are underperforming
Helping your business identify potential billing errors
Allowing you to bill clients back for telecommunications expenses, where applicable
Getting a handle on your phone bills, and finding the savings you're looking for, should be left to the professionals. We offer a phone bill audit service which helps our clients effectively manage their telecommunications costs, and increase savings, where possible. Our phone bill auditing team has years of experience looking at telecom expenses and telephone company bills, and determining ways to improve efficiency and reduce costs.
If you would like more information about Phone Bill Audit or any of the other telecommunications products that Clarus offers, throughout Tampa, Florida, please fill out the form below and one of our telecommunications specialists will get back with you quickly..
Download the Clarus Cloud Ebook
Fill out the form below and we will send the link to the email address provided.
Request Information
We invite you to fill out the form, to the right, and someone from our offices will get back with you quickly.
We look forward to serving you.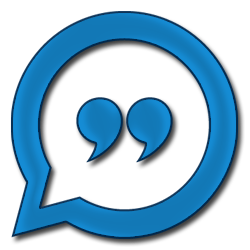 Request Information
We invite you to fill out the form below and someone from our offices will get back with you quickly.