Telecommunications Providers
Telecommunications Providers
Elevate Your Business with Telecom Services from Clarus Communications
For over two decades, Clarus Communications has been a trusted partner in addressing the shifting technology needs of businesses in Tampa and beyond. Our commitment to excellence is evident in our comprehensive suite of Telecommunications Services, thoughtfully designed to enhance your organization and promote innovation.
Choosing the right Telecommunications Services provider is a strategic decision that can significantly impact your business operations. At Clarus Communications, we simplify this decision-making process by offering a wide range of Telecommunications Service options. Our dedication is to align your specific business requirements with the most suitable telecommunications solutions, ensuring that your current needs are satisfied while fostering adaptability for future growth.
As needs change, it is crucial to collaborate with experts who understand. Clarus Communications is your partner in making informed decisions for your organization. We take great pride in our array of dependable Telecommunications Service offerings, each carefully crafted to tackle the dynamic challenges your business may encounter. With Clarus Communications, you can confidently embrace the future of telecommunication technology and unlock new possibilities for your business.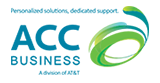 ACC Business, a customer-centric brand under the AT&T umbrella, stands out for its unwavering commitment to exceptional service and a versatile portfolio encompassing networking, data, cloud, and voice solutions. Distinguished by a collaborative approach with Solution Providers, ACC Business has emerged as a leading communications provider, offering precisely crafted, comprehensive solutions that span the entirety of the business landscape, and continue to drive innovation in the industry.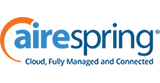 AireSpring, a prominent player in Cloud Communications, Managed Connectivity, and Managed Security since 2001, boasts a loyal and rapidly growing global customer base exceeding 22,000 enterprise locations. Their mission centers on facilitating seamless connections and communication, supported by one of North America's largest SIP Networks and a comprehensive SD-WAN Global Private Network spanning six continents. AireSpring addresses complex networking and communication challenges with cutting-edge technology, offering end-to-end solutions for multi-location enterprises, including Global Managed SD-WAN, UCaaS, SIP Trunking, MPLS, Disaster Recovery, Managed Security, Business Internet, and traditional voice and data services. Their impressive track record of innovation and excellence has garnered over 100 coveted industry awards, establishing it as a trusted partner for channel, end-user, and technology partners.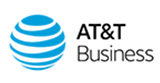 AT&T Business presents a robust portfolio of network solutions, highlighted by the nation's swiftest mobile broadband network. Their offerings encompass wireless connectivity, Wi-Fi solutions, high-speed Internet, cutting-edge Voice over IP (VoIP) technology, and cloud-based services. With a suite of IP-based business communication services, AT&T stands at the forefront of global innovation in this field.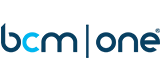 Founded in 1992, BCM One is an experienced and highly respected partner to IT leaders nationwide. Companies prefer to work with them for one main reason—the client experience they receive. Their success in delivering that world-class experience is evidenced in the fact that they've maintained an average NPS score of 88 year over year. BCM One works with mid-sized, multi-site organizations to develop a complete, secure, compliant, and cost-effective IT solution for their communications infrastructure.
Bluebird Network is the preferred choice for high-capacity transport, rapid internet speeds, and advanced data center solutions, catering to businesses, schools, hospitals, and data-driven enterprises. Their expert team, comprising account managers and engineers, offers creative and seasoned guidance to align solutions with your specific needs. As a preferred partner of leading cellular carriers worldwide, they comprehend the critical aspects of 5G, digital banking, IoT connectivity, and cloud-based applications. Bluebird Network is the trusted partner for all your data-intensive technology requirements.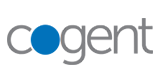 Cogent stands as a global Internet Service Provider of immense scale, dedicated to providing superior Internet, Ethernet, and Colocation services to a vast clientele of more than 87,200 Enterprise and NetCentric customers. With a footprint spanning 206 markets in 46 countries, Cogent's infrastructure relies on a state-of-the-art, all-optical IP network. Whether your business operates on a local, national, or international scale, Cogent offers high-speed networking solutions that seamlessly cater to your demands, ensuring limitless, dependable bandwidth at budget-friendly rates.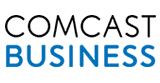 Comcast is a prominent provider of communications, entertainment, and cable products and services nationwide. Their cutting-edge network is meticulously designed to cater to your business needs today and in the future. When your business relies on carrier-grade data and Internet services for critical applications, choose America's leading enhanced fiber optic network, offering speeds of up to 100 Gbps, exceptional reliability, and scalability. The support structure they offer is equally vital; their trained technicians monitor their extensive network 24/7 for optimal performance, and their dedicated national account team is well-equipped to meet your needs.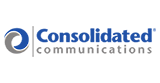 Consolidated Communications, Inc. (CCI) leads the way as a prominent provider of broadband and business communication services, serving enterprises in both rural and metropolitan regions across a vast service area spanning over 20 states. Utilizing an extensive fiber network spanning more than 57,500 fiber route miles, Consolidated Communications offers a comprehensive range of communication solutions. These offerings include high-speed Internet, data services, phone connectivity, security solutions, managed services, cloud-based options, and innovative business marketing solutions. With a legacy dating back over 125 years, Consolidated remains committed to effectively utilizing technology to provide practical solutions, connecting individuals, and enhancing their professional and personal lives.

Convergia is a dynamic Pan-American company dedicated to delivering top-notch connectivity solutions while upholding a set of core values. They prioritize partnership, forging lasting relationships with technology partners, market collaborators, and customers. Their commitment to support is unwavering, ensuring that market partners and customers receive the highest level of service and assistance. Convergia thrives on innovation, constantly seeking creative ways to aggregate and distribute the finest technology partner solutions. Their responsiveness shines through continuous operational enhancements, enabling swift market adaptability. At its heart, Convergia's mission is to aggregate and distribute value-added connectivity solutions throughout Pan-America, with a vision to promote the convergence of connectivity solutions across the continent.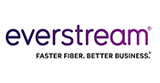 Founded in 2014 and headquartered in Cleveland, Ohio, Everstream has solidified its reputation as a leading provider in the telecommunications industry. Everstream has an expansive network that spans 15,000 miles of fiber infrastructure, seamlessly interconnecting businesses and communities nationwide. Everstream boasts a comprehensive network of 36 data centers, spanning from Tier 1 to Tier 4, ensuring scalability, redundancy, and reliability for businesses of all sizes. With a commitment to delivering unparalleled connectivity, Everstream proudly serves over 2,500 on-net locations across the country, positioning themselves as the go-to choice for enterprises seeking cutting-edge solutions for their networking needs.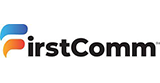 First Communications stands at the forefront of technology solutions, delivering unmatched cloud communications, data, voice, security, and managed services to a vast network of more than 35,000 businesses spanning the United States. Offering a comprehensive suite of connectivity solutions, from cutting-edge cloud communications (UCaaS) to software-defined networking (SD-WAN) and top-tier security services, FirstComm provides businesses with the essential tools to maintain seamless connections. The strength of FirstComm lies in its fusion of robust managed solutions and an exceptional commitment to world-class customer support.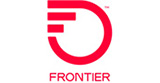 Frontier Communications leads the way in the world of high-speed internet with their ultrafast Fiber 2 Gig and groundbreaking 5 Gig network offerings, solidifying fiber optics as the future of connectivity. Their commitment to performance is unwavering, boasting a Frontier Fiber network with an impressive 99.9% reliability rate and lightning-fast speeds of up to 5 Gbps, enabling users to explore new horizons of possibility. Frontier's dedication to transparency means customers can enjoy worry-free connectivity without hidden fees, overage charges, or data caps, ensuring a seamless and trustworthy experience.
Fusion Connect has a comprehensive suite of managed services designed to enhance your business operations. As a Managed Communications Service Provider (MCSP), they elevate collaboration and customer service by providing a complete toolkit for seamless connectivity, including phone services, call centers, and UCaaS. Their Managed Connectivity Services (MCP) guarantee lightning-fast speeds of up to 100×100 Gbps, minimizing downtime and optimizing performance. With Fusion Connect as your Managed Security Service Provider (MSSP), you gain the advantage of a 24/7 Security Operations Center (SOC) and a robust tech stack to defend your endpoints and network against cybersecurity threats.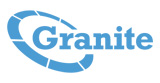 Granite Communications is a leading provider of comprehensive communication solutions for multi-location businesses and government agencies across the United States and Canada. With a diverse range of voice, data, and related communication services, Granite serves over two-thirds of the Fortune 100 companies in the United States and manages an impressive 1.75 million voice and data lines. Their commitment to delivering reliable and scalable communication solutions makes them a trusted partner for organizations seeking top-tier connectivity and support.

GTT Communications is a managed network and security services provider to global organizations, uniquely enabled by their top-ranked, global, Tier 1 IP backbone that spans over 260 cities on six continents. They design and deliver solutions using advanced cloud, networking, and security technologies, accompanied by a suite of professional services and exceptional sales and support teams in local markets worldwide. Serving thousands of national and multinational companies, GTT offers a diverse portfolio including SD-WAN, security, Internet, voice, and other connectivity options. Their company culture prioritizes a customer-first service experience, reinforced by a commitment to operational excellence and continuous improvement across their business, environmental, social, and governance practices.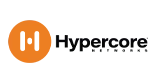 Hypercore Networks offers an extensive range of continually expanding business solutions, ensuring comprehensive support for all facets of your operations. They prioritize your unique requirements and commit to crafting customized solutions that seamlessly adapt to your present and future business needs. Experience the simplicity of a single bill, one streamlined line of support, and a dedicated point of contact, all designed to enhance your business efficiency.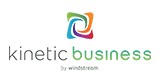 Explore the comprehensive range of business network solutions offered by Kinetic Business by Windstream. Whether you're a small business with up to 30 employees looking for affordable phone and internet packages, a midsize enterprise requiring dependable high-capacity connectivity for up to 400 employees, or an enterprise with over 400 employees seeking advanced Managed Network Security, IT management, and DDoS Mitigation solutions, Kinetic Business has the solution for you. With a fiber-backed network, lightning-fast internet, collaboration tools, and cybersecurity measures, they are your reliable partner for success.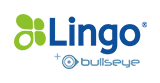 Lingo Telecom has established itself as a reliable and trusted partner for businesses, providing a wide range of solutions that span local services and VoIP communication. Serving as a local service rebiller, they excel in simplifying the intricate billing process by merging all local services onto a single, user-friendly invoice. This not only results in the efficient management of telecom expenses but also empowers clients to allocate costs with precision and acquire profound insights into their expenditures. Lingo Telecom's commitment to clarity and efficiency in telecom solutions makes them an invaluable asset for businesses seeking to optimize their communication infrastructure.

Lumen is a prominent global telecommunications company that excels in facilitating the growth of organizations by seamlessly connecting people, data, and applications with a strong emphasis on speed and security. They achieve this through an advanced application delivery architecture that is purpose-built to handle the intricate demands of next-generation technology and businesses, drawing upon the collective expertise, infrastructure, and capabilities of leading technology companies. Lumen is at the forefront of addressing the evolving data needs of modern applications.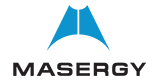 Masergy, now part of Comcast Business since 2021, stands as a global leader in secure networking solutions, catering to businesses of all sizes. Their mastery of artificial intelligence ensures top-tier application performance while offering a diverse suite of services, including managed SD-WAN, Security, UCaaS, and CCaaS solutions. Alongside these, they provide an array of offerings such as Managed SD-WAN Secure, Co-Managed SD-WAN, Managed SD-WAN Secure OTT, SD-WAN Portal, AIOps, Multi-Cloud Connectivity, SASE, and SOC Services. Within the realm of Managed Security, they excel in Cloud Security, Endpoint Security, Network Security, and SASE solutions. Their Unified Communications options feature Cisco Webex, Microsoft Teams, SIP Trunking, and IP Phones. Additionally, they cater to the Contact Center domain with Omni-Channel, Predictive Routing, Virtual Agent, and Workforce Management tools. Masergy's comprehensive solutions ensure businesses are well-equipped for the challenges of today and tomorrow.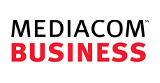 Mediacom Business, a seasoned industry leader with over 25 years of experience, offers state-of-the-art, 100% fiber-based broadband solutions that outshine outdated technology. Unlike competitors who may be just starting, Mediacom Business boasts an extensive existing network, eliminating the need for costly construction fees. Their robust infrastructure is engineered to stay 18 months ahead of anticipated demand, ensuring uninterrupted service, even in unforeseen situations like the COVID-19 pandemic. As the fifth largest cable company in the US, Mediacom Business utilizes its scale, vast knowledge base, and abundant resources to provide unlimited, data-cap-free Business Internet solutions. Their local, responsive team is committed to swift issue resolution, with same-day, often within hours, on-site visits, and 30-minute service windows for priority business customers. With an impressive uptime record exceeding 99.99%, Mediacom Business is the top choice for businesses seeking top-tier connectivity and unparalleled support.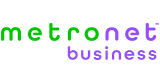 Since its inception in 2005 in Greencastle, Indiana, MetroNet has rapidly expanded its 100% fiber-optic network across nearly 100 communities in eight states, including Florida, Illinois, Indiana, Iowa, Kentucky, Michigan, Minnesota, and Ohio. This expansive reach underscores MetroNet's commitment to delivering cutting-edge telecommunication services to both residential and business customers. With thousands of miles of fiber optic cables at its core, MetroNet is revolutionizing internet, television, and telephone options, providing communities with unparalleled connectivity and convenience.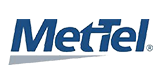 MetTel has been a trusted partner in enhancing connectivity for their clients since 1996, cultivating a vast supernetwork of collaborations with leading telecom companies nationwide. Their commitment to delivering cost-effective solutions is unwavering, ensuring clients always receive top-quality products and services. From comprehensive telecom infrastructure planning to streamlined consolidated billing and user-friendly cloud-based management tools, MetTel offers a diverse array of devices and services to meet all your telecom needs.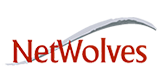 NetWolves Corporation stands as a premier managed services provider, seamlessly delivering a comprehensive range of secure network services sourced from top-tier telecommunications companies. Their commitment lies in providing customers with an all-encompassing solution for their constantly evolving telecommunications requirements. With a diverse array of offerings, including traditional services such as Private Lines, Long Distance, MPLS, and Internet Access, alongside cutting-edge broadband options like DSL, Cable, EVDO, and Satellite services, NetWolves is the trusted partner that businesses rely on to stay connected and thrive.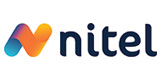 Nitel, headquartered in Chicago, is a prominent nationwide telecommunications services reseller that offers businesses a seamless solution for consolidating bills across diverse locations, ultimately saving both time and money. With an impressive reach extending throughout the entire United States, Nitel is particularly well-suited for businesses with operations in remote or rural areas. As a trusted industry leader, Nitel stands as a reliable partner for organizations seeking efficient bill consolidation and nationwide telecom services.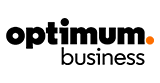 Optimum, a premier telecommunications firm, specializes in cutting-edge digital television, voice, and high-speed Internet services, complemented by local media programming. Serving the New York metropolitan area and spanning four Western states, Optimum delivers unparalleled connectivity solutions. Their enterprise offerings guarantee top-tier network performance, state-of-the-art voice services, robust security measures, and a comprehensive suite of connectivity solutions, ensuring you stay seamlessly connected and confident in your communication needs.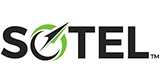 SoTel is a leading distributor in the IT communications and networking equipment sector across North America, providing an extensive range of high-quality products and solutions. Specializing in both new and renewed telecommunications and networking equipment, their vast inventory includes IP Phones, headsets, video conferencing phones, and managed network devices. They take pride in maintaining one of the largest collections of remanufactured, unused, and retired telecommunications equipment from renowned brands such as Avaya, Cisco, Mitel, Nortel, Poly, and more. With over four decades of industry expertise, they are committed to delivering tailored solutions and products to their valued customers.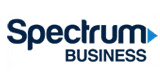 Spectrum Business, a division of Charter Communications, is a trusted provider of Internet, phone, and TV services for small businesses across 41 states. Our extensive fiber-rich network guarantees exceptional reliability, with over 99.9% uptime, ensuring uninterrupted connectivity. With lightning-fast speeds and ample bandwidth, Spectrum Business meets the evolving needs of businesses and their teams, delivering top-notch communication and entertainment solutions.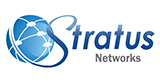 Stratus Networks, a renowned leader in the connectivity solutions industry with over two decades of expertise, is dedicated to nurturing robust connections. Whether through the creation of private fiber networks, the development of customized networking strategies, or the execution of flawless implementations, their unwavering commitment is to provide unparalleled connectivity. Acknowledged locally, nationally, and globally, Stratus Networks caters to a diverse clientele, spanning from small businesses to government entities and educational establishments. Their exceptional strength lies in crafting solutions that precisely align with your organization's requirements, guaranteeing fast and reliable Internet and communication services at competitive rates.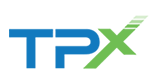 Since its inception in 1998, TPx has been dedicated to simplifying the intricate world of IT for businesses. Originally established as TelePacific Communications in California, TPx swiftly expanded its offerings beyond telecommunications in response to customer demand, ultimately growing its presence beyond California. Over the past 25 years, TPx has expanded nationwide through strategic technology partnerships, channel relationships, and acquisitions, becoming a leading managed services provider in the US. Today, TPx offers a comprehensive suite of IT solutions from top industry brands, backed by a team of experts holding over 150 technology certifications. With a cutting-edge Security Operations Center and Network Operation Center providing round-the-clock oversight, along with a widespread network of SOC2 compliant datacenters, TPx ensures the security and reliability of your IT infrastructure.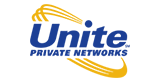 Unite Private Networks (UPN) is a leading provider of fiber-optic communications infrastructure services to a diverse clientele, including schools, government entities, carriers, data centers, hospitals, and enterprise businesses. Their extensive portfolio includes dark and lit fiber, private line, optical Ethernet, Internet access, FiberVoice, DDoS Protection, Cloud Connect, SD-WAN, and customized solutions to meet unique requirements. With a presence in over 300 communities across 21 states, UPN boasts an impressive network spanning 12,000 fiber route miles and serving 9,500 end customer sites. Notably, UPN stands out as a major fiber WAN service provider to over 250 K-12 school districts in the United States, connecting nearly 2 million students.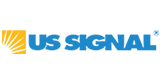 Founded in 2001, US Signal has evolved into the largest debt-free, privately held provider of data center services in the Midwest. They offer a comprehensive suite of advanced IT solutions, including colocation, IT infrastructure, endpoint monitoring, data management, disaster recovery, and security, enabling businesses to improve their IT operations and adapt to ever-changing technology trends. At the heart of their offerings lies a robust and secure fiber network meticulously crafted to optimize edge computing, facilitate private WAN connections, grant direct access to Tier 1 upstream providers, and establish direct links to hyper-scale cloud providers. With a commitment to organic growth and a keen responsiveness to customer demands, US Signal remains a leader in the industry, delivering solutions for even the most intricate technical requirements.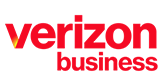 Verizon Business is a global telecommunications leader, known for its advanced broadband, wireless, and wireline communication services catering to diverse clients, including individuals, businesses, government agencies, and wholesale partners. Utilizing America's top-tier fiber-optic network, Verizon Business seamlessly provides converged communication, information, and entertainment services, setting industry benchmarks for innovation and connectivity.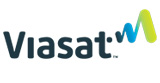 Viasat is a worldwide connectivity solutions leader committed to narrowing the digital divide and strengthening individuals and organizations globally. They offer high-quality internet access to underserved communities, granting them access to education, entertainment, and vital services. Additionally, Viasat is a vital contributor to national security by furnishing secure and robust connectivity to military forces and allies. Viasat guarantees that individuals on the move experience internet connectivity equivalent to that of their homes.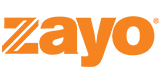 Zayo is a reputable telecommunications giant that serves the bandwidth needs of enterprises and large-scale users. With an extensive network that encompasses over 11,000 illuminated buildings and spans more than 72,000 route miles, Zayo is well-prepared to meet the changing demands of businesses. With a history that involves the consolidation of over 17 acquisitions, including Adesta Communications, American Fiber Systems, Onvoy, Voicepipe, and AboveNet, Zayo is a significant player in the industry, poised to provide top-tier connectivity solutions to fuel the growth of your business.
If you would like more information about Telecommunications Providers or any of the other telecommunications products that Clarus offers, throughout Tampa, Florida, please fill out the form below and one of our telecommunications specialists will get back with you quickly.
Download the Clarus Cloud Ebook
Fill out the form below and we will send the link to the email address provided.
Request Information
We invite you to fill out the form, to the right, and someone from our offices will get back with you quickly.
We look forward to serving you.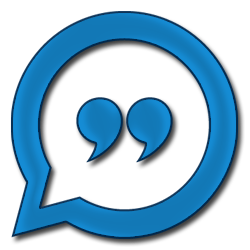 Request Information
We invite you to fill out the form below and someone from our offices will get back with you quickly.