Are You Looking to Buy or Sell Used IT Equipment?
As technology advances at an unprecedented pace, numerous companies are frequently upgrading their IT systems, often every few years. These constant upgrades result in a substantial surplus of used data networking equipment circulating in the market and available for sale. At Clarus Communications, we specialize in facilitating both the buying and selling of used IT equipment. Businesses that choose to sell their used equipment can recover a portion of their initial investment and free up valuable office space. Likewise, enterprises seeking to acquire second-hand IT equipment can access high-quality items at a fraction of their original cost.
For companies interested in selling their used IT equipment, the process is straightforward. All they need to do is erase the hard drives, eliminating any software or company data, and provide us with a comprehensive inventory. We take care of finding a suitable buyer, supplying a user-friendly shipping label, managing the order processing, and ultimately sending a payment for the used equipment. It's a hassle-free process that ensures a seamless experience.
Furthermore, we offer assistance to numerous clients in sourcing and obtaining refurbished IT equipment. Thanks to our proprietary internal software, comparing options and locating the refurbished equipment you require is quick, efficient, and effortless.
Here is a brief listing of the used IT equipment we offer:
APC UPS
Cisco
Data Storage
Dell
EMC
Electrical Switchgear
HP
IBM
Motorola
Power Generators
Tape Cartridges
Toshiba
We invite you to discover more about our Used IT Equipment and other top-notch telecommunications products, available throughout Tampa, Florida. To get in touch with us, simply fill out the form below, and our dedicated team of telecommunications specialists will promptly assist you with any inquiries you may have. We look forward to helping you find the perfect communication solutions for your business.
Download the Clarus Cloud Ebook
Fill out the form below and we will send the link to the email address provided.
Request Information
We invite you to fill out the form, to the right, and someone from our offices will get back with you quickly.
We look forward to serving you.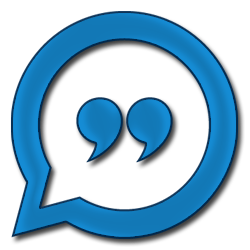 Request Information
We invite you to fill out the form below and someone from our offices will get back with you quickly.