Technology Expense Management
Technology Expense Management
Technology and energy providers furnish their clients with a wealth of information to educate them about their services. Many businesses find it challenging to understand the various reports and data provided. Additionally, having the expertise to pinpoint opportunities for cost savings and improved efficiencies requires experience and know-how. This is where Clarus Communications steps in.
Presently, enterprises seek a unified platform to process data from diverse sources. This includes dashboards and indicators that can alert them to potential risks. The platform should enable centralized management of IT infrastructure and governance.
In a traditional sense, Telecom Expense Management (TEM) has exclusively furnished such management for telecommunication services. However, TEM's scope has expanded beyond just telecom assets and their usage. It now also includes technology, aligning with the market's evolution to cover a broader spectrum of expenses and assets.
We'll Help You Take Control of Your Technology Spend
Technology invoices differ from other types of bills. Technology services, along with their distinct billing terms, can present complexity and bewilderment. Moreover, confirming the reception of the service or product can prove to be a laborious and intricate task. This challenge is particularly pronounced for accounting personnel who lack specialized knowledge of the technologies involved.
The process of validating technology-related invoices can pose difficulties for your in-house staff due to its time-consuming and perplexing nature. Furthermore, your company faces the potential of incurring late fees or experiencing service disruptions if invoices are not promptly reviewed and settled. This is precisely where Technology Expense Management can offer assistance.
Part of your Team but not on your Payroll
Whether your aim is to enhance efficiencies or cut down costs, the skilled technology experts at Clarus Communications are here to lend a hand. Furthermore, as we work with a diverse array of technology providers, we are well equipped to assess your requirements and devise the most advantageous solution, all while ensuring the utmost competitiveness in terms of pricing.
We invite you to discover more about our Technology Expense Management Service and other top-notch telecommunications products, available throughout Tampa, Florida. To get in touch with us, simply fill out the form below, and our dedicated team of telecommunications specialists will promptly assist you with any inquiries you may have. We look forward to helping you find the perfect communication solutions for your business.
Download the Clarus Cloud Ebook
Fill out the form below and we will send the link to the email address provided.
Request Information
We invite you to fill out the form, to the right, and someone from our offices will get back with you quickly.
We look forward to serving you.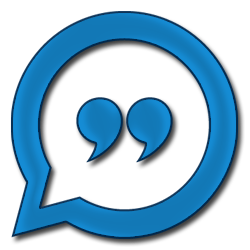 Request Information
We invite you to fill out the form below and someone from our offices will get back with you quickly.