Technology Expense Management
Technology Expense Management
Technology and energy vendors provide their customers with a wealth of information designed to inform them about their services. But for many companies, trying to make sense of the various reports and data can be daunting. As well, knowing what to look for to accomplish cost savings and increased efficiencies require expertise and experience. That where Clarus can help.
In today's complicated business environment, companies are looking for a single platform to process data from various sources, including dashboards and indicators to alert them of potential risks. The platform must also provide centralized management of IT infrastructure and governance.
Traditionally speaking, TEM has only provided this sort of management across telecom services but TEM has evolved to encompass more than just telecommunications assets and their usage. TEM now includes technology as the market has changed to accommodate more expenses and assets.
We'll Help You Take Control of Your Technology Spend
Technology bills are unlike other types of invoices. Technology solutions, including their unique billing terms can be complex and confusing. In addition, validating that you received the service or product can be time consuming and difficult, particularly for accounting staff who do not have a specialized knowledge of the technologies.
Validating technology invoices can be challenging to your internal staff because it's time consuming and confusing. Your business also risks late fees or interruption of service if invoices cannot be vetted quickly and paid on time. That's where Technology Expense Management can help.
Part of your Team but not on your Payroll
Whether you're looking to improve efficiencies or reduce costs, the technology professionals at Clarus Communications can help. In addition, because we represent a multitude of technology providers, we can evaluate your needs and design the most advantageous solution, at the most competitive price available.
If you would like more information about Technology Expense Management or any of the other products and services that Clarus offers, throughout Tampa, Florida, please fill out the form below and one of our Technology Expense Management specialists will get back with you quickly.
Download the Clarus Cloud Ebook
Fill out the form below and we will send the link to the email address provided.
Request Information
We invite you to fill out the form, to the right, and someone from our offices will get back with you quickly.
We look forward to serving you.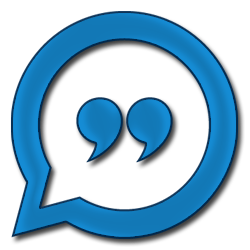 Request Information
We invite you to fill out the form below and someone from our offices will get back with you quickly.