Call Center Systems Can Improve Your Company's Bottom Line
If your company receives inbound calls for sales or customer service, a Call Center System could greatly benefit your sales and productivity. With advanced routing options, Call Center Systems take all of the guesswork out of handling calls, allowing your call center agents to deliver superior customer service, in record time. Coupled with advanced call-center and agent reporting, you can track the success and productivity of each of your agents, individually.
In the past, advanced Call Center Systems were a cost-prohibitive solution, available to only the largest businesses, with the deepest pockets, but that's no longer the case. Advanced solutions, often delivered through the cloud, have brought the cost of Call Center Systems within the reach of even small businesses, and they've become more prevalent than ever before.
With the advancement of call center technology, and increased competition in the Call Center System space, even a small call center can be a very profitable operation, with the right technology. Clarus Communications can help your company find the right Call Center System to increase productivity and reduce costs, within your organization. We have many different options available, and our consultants are trained and experienced in helping our clients find the best call-center solution for their needs.
Not all Call Center Systems are created the same, and not all telecommunications companies can deliver the expertise you need to make your business successful. Since 2001, Clarus Communications has been providing advanced Call Center System solutions and telecommunications solutions to our clients, within the Tampa area. We invite you to reach out to us to find out how a Call Center System can benefit your company, now, and in the future.
If you would like more information about Call Center Systems or any of the other telecommunications products that Clarus offers, throughout Tampa, Florida, please fill out the form below and one of our telecommunications specialists will get back with you quickly.
Download the Clarus Cloud Ebook
Fill out the form below and we will send the link to the email address provided.
Request Information
We invite you to fill out the form, to the right, and someone from our offices will get back with you quickly.
We look forward to serving you.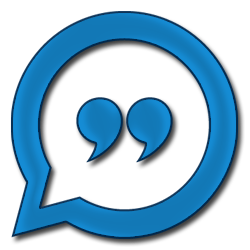 Request Information
We invite you to fill out the form below and someone from our offices will get back with you quickly.