Data Storage Solutions for Today's Business
Businesses are generating an unparalleled amount of data, emphasizing the significance of proficient data storage solutions. This significance is particularly magnified for small businesses. One of the advantages brought about by advanced data technologies is the liberation from solely depending on on-site data storage. Instead, businesses can harness the numerous benefits offered by cloud services, ensuring the security and accessibility of their invaluable data in the cloud. Many enterprises are now adopting a hybrid approach, combining both these technologies to safeguard against data loss and corruption.
Diverse options abound when it comes to storing your company's data. There's no universal solution, and thus we collaborate closely with you to determine your business requirements. Our objective is to suggest data storage solutions that are highly efficient and reliable, while also being cost-effective and aligned with your requirements. These options include:
Online Data Storage
This method involves sizeable disk arrays that reduce data access times while enhancing reliability. Among small businesses, online data storage is rapidly emerging as the favored means of housing digital information. It offers secure and flexible data access from any location with an internet connection.
Data Backup
Data backup entails offline storage solutions for safeguarding your data, and it can be more budget-friendly than online data storage. With the affordability of hard drive space, numerous on-site data backup solutions offer substantial storage capacity at minimal cost. Moreover, there are no recurring monthly expenses associated with this storage approach.
Data Archiving
Similar to data backup, data archiving focuses on the extended retention of data, often to comply with regulations and offer litigation protection to businesses. Data archiving stands out as a superb method to manage your data, optimizing your primary storage resources and resulting in time and cost savings. It additionally enables the removal of outdated files across your servers, potentially leading to significant disk space savings ranging from 60% to 70% for certain businesses.
Disaster Recovery Solutions
Disaster recovery solutions are designed to shield your data from natural catastrophes and should form part of a comprehensive business continuity plan. The ultimate goal of an all-encompassing disaster recovery strategy is to ensure business continuity even in the face of unexpected disruptions. Developing such a plan offers numerous benefits, but its foremost advantage lies in bolstering your business's preparedness for potential disasters.
Modern business demands efficient data storage solutions due to the surge in data generation, particularly vital for smaller enterprises. Advanced data technologies present alternatives beyond on-site storage, such as cloud services. Our method of comprehending your requirements guarantees the presentation of cost-effective and reliable solutions, covering online data storage, data backup, data archiving, and extensive disaster recovery tactics.
We invite you to discover more about our Data Storage & Backup Services and other top-notch telecommunications products, available throughout Tampa, Florida. To get in touch with us, simply fill out the form below, and our dedicated team of telecommunications specialists will promptly assist you with any inquiries you may have. We look forward to helping you find the perfect communication solutions for your business.
Download the Clarus Cloud Ebook
Fill out the form below and we will send the link to the email address provided.
Request Information
We invite you to fill out the form, to the right, and someone from our offices will get back with you quickly.
We look forward to serving you.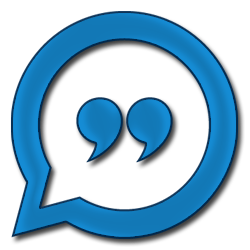 Request Information
We invite you to fill out the form below and someone from our offices will get back with you quickly.