Mobile Device Management Has Never Been Easier
Mobile Device Management, commonly referred to as MDM, stands as a comprehensive web-based solution enabling enterprises to oversee their smartphones and tablets securely via a protected control panel. Our MDM portal furnishes your IT personnel with a crystal-clear overview of all mobile devices linking up with your network. The advantages of adopting mobile device management are extensive, encompassing heightened data security as well as more adaptable remote supervision and governance of each mobile device within your organizational framework.
MDM administrators possess the capability not only to trace the whereabouts of their mobile devices but also to quickly grant access to resources, deploy software to mobile users, or remotely erase data from any mobile device in cases of loss or theft. Mobile device management emerges as a potent instrument for any IT professional who shoulders the responsibility of upholding mobile devices and data security across the enterprise.
There are a number of benefits of having a mobile device management plan, including enhanced productivity, streamlined application deployment and increased user satisfaction. With a comprehensive mobile device management plan, system administrators enjoy:
Ability to restore and backup corporate data
Simple and automatic mobile device updates
Remote monitoring and configuration
Password enforcement, black lists, etc.
Reporting and logging, for compliance purposes
Ability to remotely disable devices and applications, as needed
Enhanced employee productivity ranks among the foremost advantages of mobile device management, delivering time and cost savings for your business. Our selection of mobile device management solutions presents a diverse range aimed at both cost efficiency and secure administration of the mobile devices within your network.
We invite you to discover more about our Mobile Device Management Service and other top-notch telecommunications products, available throughout Tampa, Florida. To get in touch with us, simply fill out the form below, and our dedicated team of telecommunications specialists will promptly assist you with any inquiries you may have. We look forward to helping you find the perfect communication solutions for your business.
Download the Clarus Cloud Ebook
Fill out the form below and we will send the link to the email address provided.
Request Information
We invite you to fill out the form, to the right, and someone from our offices will get back with you quickly.
We look forward to serving you.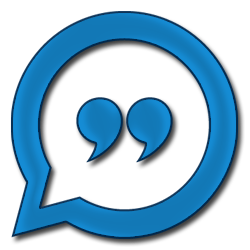 Request Information
We invite you to fill out the form below and someone from our offices will get back with you quickly.