IP Phone System Providers
IP Phone System Providers
Discover IP Phone System Solutions for Your Business with Clarus Communications
Since 2001, Clarus Communications has been dedicated to serving the telecommunications needs of Tampa, FL and nationwide. Our commitment extends to providing the most comprehensive range of IP Telephone System solutions available in the marketplace, ensuring a precise match between your unique requirements and the right provider.
Selecting the perfect IP Phone System provider for your business is an important decision that can impact both your time and budget. At Clarus Communications, we streamline this process by offering a diverse selection of IP Phone System providers. This ensures that we not only meet your current needs but also create a flexible foundation for accommodating future growth.
Recognizing that every business possesses distinct demands, we invest the time to thoroughly assess your present and prospective IP Phone System needs. Our goal is to deliver a solution that not only satisfies your requirements today but also remains adaptable to your organization's evolving needs.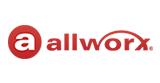 Allworx, initially established as an engineering consulting firm catering to prominent clients such as General Electric, Kodak, and Emerson, embarked on a transformative journey when they couldn't find a suitable business phone system for their own requirements. Drawing upon their engineering expertise, they took matters into their own hands and developed their inaugural VoIP communication system in 2003. Over time, they cultivated a substantial network of more than 1,000 highly skilled reseller partners and expanded their presence into Canada and CALA. Presently, Allworx serves a diverse clientele exceeding 50,000 customers from various industries, including professional services, retail, healthcare, government agencies, and educational institutions.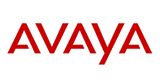 Avaya stands at the forefront when it comes to cutting-edge business communications and unified solutions. With a track record of delivering successful products, Avaya caters to businesses across various sizes and industries. Originally a division of Lucent Technologies, Avaya has emerged as a dominant force in the realm of phone systems. Whether it's aiding executives, managers, receptionists, walk-up employees, or those working remotely, Avaya's solutions are designed to ensure seamless connectivity, accessibility, and productivity throughout the day. Avaya boasts one of the most extensive ranges of IP, digital, analog, wireless, and SIP deskphones available in the industry.Avaya stands at the forefront when it comes to cutting-edge business communications and unified solutions. With a track record of delivering successful products, Avaya caters to businesses across various sizes and industries. Avaya boasts one of the most extensive ranges of IP, digital, analog, wireless, and SIP deskphones available in the industry.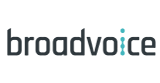 Broadvoice is a prominent provider of cloud-based Voice over IP telecommunications services serving small, medium, and enterprise-sized businesses across the United States. Their extensive offerings include telephone services, Unified Communications as a Service (UCaaS), SIP Trunking, Network and Security solutions, as well as state-of-the-art Virtual Call Center services. Broadvoice enables businesses to effortlessly facilitate voice and video communications using either a broadband Internet connection or a cellular phone, ensuring seamless and efficient connectivity.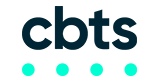 CBTS is a trusted partner for all your business needs, whether navigating the complexities of cloud strategy, enhancing security measures, or creating engaging customer experiences. With a profound understanding of both strategic objectives and technological demands, CBTS offers a comprehensive suite of services, spanning from consultancy to seamless implementation and continuous optimization. Their team of dedicated professionals approaches every cloud-related endeavor with a personalized touch, ensuring that your business reaches its full potential.
8×8 transforms communication and collaboration through its full suite of tools, including call activity reporting, AI-driven speech analytics, and virtual agents. This innovative platform excels in gathering data from diverse communication channels, providing unmatched insights that drive productivity improvements, cost efficiencies, and revenue growth. With a global distributed network, 8×8 seamlessly connects offices worldwide within a unified communication system, enabling workforces to come together, collaborate, and achieve smarter, faster results on a global scale.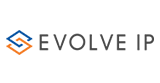 Evolve IP has a comprehensive suite of services that transform the traditional office tools you rely on – phones, desktop apps – into a unified, accessible experience accessible from any device. Their cloud solutions seamlessly integrate collaboration, communications, SaaS, hosted apps, access management, cloud desktops, and contact centers, utilizing cutting-edge technology partners such as Microsoft, Cisco, Citrix, VMware, and more to provide secure, dependable, and easily manageable IT solutions. This commitment to success consistently places them at the pinnacle of analyst and client satisfaction rankings, earning them the trust of over 500,000 users worldwide, including some of the world's most renowned brands.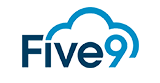 Five9 is a recognized leader in the call center arena, providing robust phone systems that cater to the needs of businesses in search of a powerful solution. With the capacity to scale effortlessly, Five9 enables your business to attain its call center objectives. Whether your call center comprises just one seat or a hundred, or even a thousand, Five9 offers the perfect solution. Their comprehensive package includes a feature-rich hosted VoIP business phone system, complemented by remarkable unified communications capabilities, ensuring the efficient and effective operation of your call center.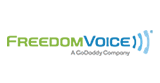 FreedomVOICE® is committed to advancing FreedomIQ®, a hosted VoIP PBX service designed to streamline communication for businesses and professional offices, facilitating more efficient interactions with customers, clients, patients, and associates. Additionally, FreedomVOICE® offers a comprehensive suite of integrated virtual office solutions, enabling business owners to enhance their company's image, improve customer communication, track marketing effectiveness, and ultimately increase profitability.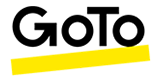 With an unwavering commitment to reliability, connectivity, and simplicity, GoTo has risen to become a global SaaS powerhouse, boasting a workforce of over 3,500 employees across the globe and annual revenues exceeding $1.3 billion, while serving tens of millions of users. As a trusted ally to businesses of all sizes, GoTo offers a comprehensive suite of products, including GoTo Connect and Rescue, which enable individuals to securely perform tasks from any location, ensuring their satisfaction, safety, and efficiency. GoTo also aids businesses in maintaining uninterrupted operations, cost reduction, and achieving sustainability goals. With GoTo's adaptable tools, designed for seamless navigation of work and life, everyone benefits from a world where excellent outcomes can materialize from any place.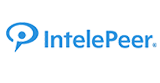 IntelePeer excels in integrating artificial intelligence into its product lineup, with a history of early adoption in interactive voice response systems and chatbots. Today, through its communications automation platform, the company utilizes cutting-edge generative AI technology to offer hyper automation solutions that transform contact centers and elevate the capabilities of knowledge workers. Prioritizing efficiency, scalability, and enhanced customer engagement, IntelePeer is reshaping the way businesses connect and engage with their audiences.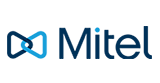 Mitel stands as a global frontrunner in business communications and collaboration software, serving a diverse clientele of over 100,000 customers spanning across 100 countries. Whether you're a small startup or a large corporation, Mitel has the expertise and solutions to meet your unique business needs. At Clarus Communications, we proudly offer a comprehensive array of Mitel products, including Communications Systems, Collaboration tools, Mobility solutions, Customer Interaction platforms, Teleworking options, and Business Telephones. Renowned for its leadership in the telephony and collaboration domain, Mitel's Phone System is a trusted choice, and we eagerly anticipate partnering with them to address your communication requirements.

Momentum offers a wide range of services, such as cloud voice, SD-WAN, collaboration, and contact center solutions. Their dedication to nurturing business connections is shown through their commitment to ethical conduct, a pursuit of excellence, and a positive perspective. The Momentum team is wholeheartedly focused on delivering top-notch services while maintaining a proactive and optimistic attitude, ensuring clients achieve the best possible results. This comprehensive approach guarantees they can meet your unique needs, positioning Momentum as the preferred choice for businesses seeking thorough and customized communication solutions..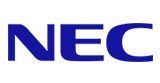 NEC is a prominent phone system provider catering to small, medium, and large enterprises, offering a versatile solution that enables businesses to attain their connectivity goals while maintaining a cost-effective ownership model. Through NEC Unified Communications, companies can sustain a competitive edge, enhance productivity, and reduce expenses, all while exceeding their communication requirements. Equipped with user-friendly features, NEC Phones have consistently been the preferred choice for businesses seeking a value-added phone system to elevate productivity and ensure high-quality calls.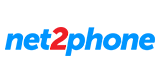 Net2phone is a prominent Unified Communications as a Service provider, boasting a distinguished 25-year track record in delivering dependable and efficient voice and communication services on a national and global scale. Their comprehensive business communications solution includes voice, text, and chat functionality, accessible seamlessly across all devices, regardless of location or time. Net2phone's proprietary platform, coupled with their international reach, robust analytics, and all-inclusive bundled pricing, offers unparalleled value and convenience, consolidating a wide array of services under a single, cost-effective package.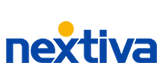 Nextiva, a leading VoIP provider since 2006, is renowned for its exceptional service to businesses of all sizes across the nation. With a strong commitment to delivering high-quality business phone systems, Nextiva caters to enterprises of varying scales, from small businesses to large corporations. Their innovative hosted PBX and SIP Trunking solutions not only ensure seamless communication but also offer substantial cost savings, potentially reducing phone system and service expenses by up to 60%. Experience top-tier communication solutions with Nextiva and transform the way your business connects and thrives.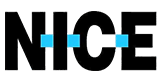 NICE InContact, with its 7,500+ employees, offers a comprehensive suite of customer experience solutions. Their cloud-native platform and unified CX applications, supported by purpose-built CX AI, provide a smarter foundation for your digital-first contact center. They specialize in meeting customers where their journeys truly begin, supporting over 30 digital, self-help, and messaging channels, proactive customer outreach, and knowledge management. NICE also encourages stronger partnerships through an extensive community of CX collaborators, allowing you to customize your contact center to your specific needs. Their dedicated customer experience experts are passionate about helping you achieve your business goals, drawing on over 30 years of leadership in the customer service and contact center industry, marked by a proven track record in enabling CX transformations, financial strength, and a commitment to continuous R&D investment and innovation.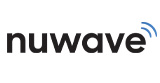 With a history dating back to 1998, Nuwave Communictions has built enduring partnerships based on trust and customer satisfaction. Their comprehensive suite of services includes voice, data, and managed solutions, all delivered over a secure and scalable network. Whether you're a small startup or a large corporation, their customizable options ensure scalability and seamless integration of voice, internet, and data services. They prioritize reliability through true network redundancy, guaranteeing uninterrupted support for your critical business applications. From Unified Communications and Hosted PBX to Dedicated Internet and MPLS, NuWave Communications offers a diverse range of products, catering to your evolving technology needs with exceptional customer service.

Panasonic Phone Systems are the Number 1 Global Provider of Phone Systems under 100 extensions. This makes Panasonic Business a valuable partner for our clients. Panasonic is a great choice when it comes to allowing our clients the ability to create a hybrid system which can intermix both analog and IP Phone Sets. Panasonic can be a cost effective solution for schools, older buildings and other enterprises who need an IP Phone system but do not have the funding for a complete infrastructure wiring upgrade.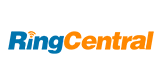 RingCentral is the ultimate unified communications platform that effortlessly integrates voice, video meetings, team messaging, collaboration, and contact center solutions into a single, intuitive interface. With features like click-to-dial and one-click video conferencing, users can easily access essential digital tools, enjoying a seamless experience across office locations and mobile devices. Plus, hassle-free setup, deployment, and management enable IT professionals to oversee operations effortlessly from anywhere, ensuring a streamlined and efficient communication system for businesses of all sizes.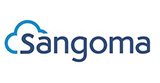 Sangoma is the ultimate hosted PBX solution that combines the robust features of on-premise offerings with the convenience of a cloud-based system. Designed for enterprises, Sangoma delivers a comprehensive suite of unified communications features, making it an ideal choice for growing companies. Its seamless deployment and scalability, complete with pre-provisioned phones, ensure a hassle-free setup. With Sangoma, you can effortlessly integrate it into your network, confident in its dependable phone system, service, and cost-effectiveness, providing peace of mind for your communication needs.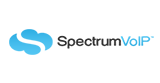 Since 2004, SpectrumVoIP has been dedicated to revolutionizing business communication. With a focus on innovation and cutting-edge technology, they've connected businesses of all sizes with their teams and customers across the nation. What began as a small team operating from an apartment has now blossomed into a thriving company with over 200 employees headquartered in Legacy West, Plano, TX. Their journey started with leasing phone systems to businesses, recognizing that owning expensive systems wasn't practical for most. Today, they continue to break the mold by hosting premium PBX systems at their data centers, offering redundancy, scalability, and ease of use while significantly reducing upfront and maintenance costs. Their hosted VoIP phone solutions allow you to upgrade without costly on-site equipment, resulting in potential phone bill savings of up to 30%. At SpectrumVoIP, they embrace the future of VoIP technology while helping you save in the present.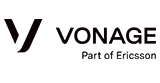 With headquarters in New Jersey and offices strategically located throughout the United States, Europe, and Asia, Vonage stands as a formidable presence in the global communication landscape. Employing over 2000 dedicated professionals and boasting a community of more than one million registered developers, Vonage holds a remarkable portfolio of 236 US patents along with 71 patents from various other countries. Serving over 100,000 businesses worldwide, Vonage's journey began with the groundbreaking introduction of VoIP services to households and small businesses, and today, the focus is on redefining communication for enterprises across the globe. By bringing together industry leaders in unified communications, contact centers, and communication APIs, Vonage has engineered the world's most adaptable cloud communications platform, designed to infuse communication with flexibility, intelligence, and personalization, helping businesses stay ahead.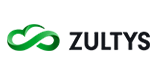 Zultys Cloud is a leading provider of cloud-based communication and collaboration solutions, offering businesses a comprehensive suite of cutting-edge communication tools to enhance their operational efficiency and customer engagement. With a robust portfolio that includes VoIP phone systems, video conferencing, team messaging, and contact center solutions, Zultys Cloud equips organizations of all sizes to streamline their communications infrastructure while reducing costs and complexity. Their scalable and reliable platform ensures seamless connectivity, allowing teams to collaborate effortlessly, whether in the office or remote locations.
If you would like more information about IP Phone System Providers or any of the other telecommunications products that Clarus offers, throughout Tampa, Florida, please fill out the form below and one of our telecommunications specialists will get back with you quickly.
Download the Clarus Cloud Ebook
Fill out the form below and we will send the link to the email address provided.
Request Information
We invite you to fill out the form, to the right, and someone from our offices will get back with you quickly.
We look forward to serving you.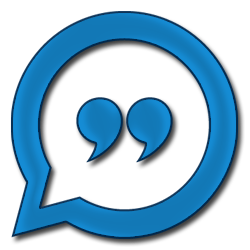 Request Information
We invite you to fill out the form below and someone from our offices will get back with you quickly.