Connect Now
Explore the capabilities of Textel, enabling your customers to interact with your business on their preferred conditions—via the convenience of text messaging. Effortlessly oversee text communications through Zipwhip's cloud-based web application, crafted to enhance customer satisfaction and nurture business expansion.
Features
Scheduled Messaging
Plan ahead by selecting a future date for your texts to be dispatched, ensuring timely delivery to your customers' phones.
Personalized Signatures
Append a custom signature to your messages, offering supplementary valuable details below the text content.
Group Texting
Reach out to up to 50 contacts simultaneously. Craft segmented groups or spontaneously send ad hoc messages.
Keywords
When an individual texts a particular word to your number, they receive a designated message customized for that keyword.
Multimedia Messaging (MMS)
Sometimes, images convey more than words. Share high-quality visuals with mobile numbers through MMS.
Robust Reporting
Enterprise users access analytic reports revealing total sent and received texts across multiple high-volume lines.
Multi-User Capability
High-volume accounts allocate multiple users to text from one number. Outbound messages are tagged with the responding user's identity.
Contact Import
Seamlessly transfer existing contact information using an Excel spreadsheet, streamlining the transition to Textel.
Click here to start your FREE 14 DAY TRIAL
Frequently Asked Questions
Do I need to notify my current phone provider about Textel?
No. Our system operates independently of your landline or toll-free provider and both the set up as well as billing will not affect your relationship or service with your phone carrier.
Do I need to install additional hardware or do anything to my phone system to prepare to have my number text enabled?
No. Texting is done from your computer or mobile devices and requires no additional hardware, software or manipulation of your phone system. Our implementation is completely out of scope of your IT and Tele-communicaions infrastructure. Zipwhip, our web application, supports Chrome, Firefox, Safari, and Internet Explorer 8 and above. We also recommend downloading the desktop app which is available for Windows, Mac and Linux operating systems.
Do I need to sign a contract?
No. Our contracts are month-to-month and you can cancel at any time. We do however offer discounts for plans that are paid for on an annual basis.

Can I use Textel for sms marketing the way short code companies do?
Textel is a peer-to-peer communication service that is used to build and enhance customer relationships on a personal, individual level. Short code texting, on the other hand, is more expensive and used for mass marketing purposes. Long code texting like our landline and toll free services utilize your company's existing phone number as opposed to short codes that use a different number that may be unfamiliar to customers. We do not condone the use of this service to solicit wireless subscribers with any unwanted text messages. We have a zero tolerance policy for SMS spam and reserve the right to immediately cancel the service for any user that does so.
Stay Connected on the Go
Whether on a tablet or a smart phone, we provide a full suite of mobile apps for when you can't be at your business but need access to your landline texts. Supported platforms include iOS, Android & Kindle
Click here to start your FREE 14 DAY TRIAL
We invite you to discover more about our Textel Services and other top-notch telecommunications products, available throughout Tampa, Florida. To get in touch with us, simply fill out the form below, and our dedicated team of telecommunications specialists will promptly assist you with any inquiries you may have. We look forward to helping you find the perfect communication solutions for your business.
Download the Clarus Cloud Ebook
Fill out the form below and we will send the link to the email address provided.
Request Information
We invite you to fill out the form, to the right, and someone from our offices will get back with you quickly.
We look forward to serving you.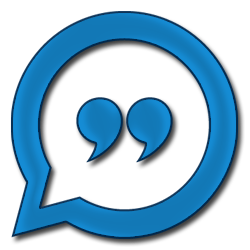 Request Information
We invite you to fill out the form below and someone from our offices will get back with you quickly.