Looking for a Hosted PBX Business Solution?
Clarus Communications has been dedicated to serving the Tampa area with the cutting-edge Business VoiceEdge service from Comcast for over two decades. This impressive solution seamlessly integrates the advanced features of a hosted PBX solution with Comcast Business Services, providing small businesses with a flexible and cost-effective communication solution. With a commitment to delivering reliable and efficient services, Clarus Communications remains the go-to choice for businesses seeking seamless and innovative communication solutions in the region.
Experience the unmatched benefits of Business VoiceEdge, where a countless range of customizable services awaits you at competitive prices. Whether you choose Cloud-based services or explore other feature-rich plans, you'll find the perfect fit to meet your unique business requirements. As a hosted PBX solution, this efficient cloud-based communications platform enables your business to conserve its capital while benefiting from smooth and dependable connectivity that cultivates productivity and fosters growth.
Standard Business VoiceEdge service includes:
A 3-6 Digit Extension Number
Web Portal To Manage Calls
Business Voice Continuity
Free On-Net Calling
Hunt Group
Call Waiting
Point-to-Point Video (requires a video enabled device)
By upgrading to Unified Communications Services, at a highly competitive price, you can expand VoiceEdge's functionality to include:
Business VoiceEdge Mobile App
1 Local Phone Number
Voice Mail to Email Integration
Call Forwarding Always, Busy, No Answer
Telephony Toolbar
Be Anywhere Voice Mobility
Remote Office
Music on Hold
Softphone
Business VoiceEdge offers a diverse array of optional features meticulously designed to enhance and seamlessly integrate your company's internal communications, empowering you to deliver unparalleled service to your external customers. With the ability to tailor the platform to your specific needs, you can optimize communication workflows, streamline collaboration, and elevate your business's overall efficiency, setting new standards in customer satisfaction and loyalty.
Here are some of the additional, optional features available through Business VoiceEdge:
Auto Attendant – Effortlessly handling incoming calls, this system automatically guides callers to their desired destination by allowing them to choose the appropriate department, extension, or individual they wish to speak with. Its versatility extends throughout the entire enterprise, providing seamless linking for call distribution purposes, ensuring efficient and organized communication flow.
Additional Hunt Group – With a range of routing options at its disposal, the system adeptly directs calls to the appropriate departments based on users' specific topics of interest, ensuring an efficient and customized communication experience.
Call Queue Agent – Customers are given the option to designate specific employees as agents in a call group, allowing them to assign up to 25 agents within a particular call center group. This flexibility enables businesses to optimize their call center operations and enhance customer service.
Reception Console – A user-friendly PC-based tool facilitates administrators in efficiently managing call distribution across the entire enterprise, providing them with control over call routing, agent assignments, and real-time call monitoring. With its intuitive interface and powerful features, this tool streamlines communication processes, leading to enhanced productivity and seamless customer interactions.
Additional Voicemail Box – Administrators have the capability to generate additional voicemail boxes, serving as call overflow options for agents or the main automated attendant. This valuable feature enables callers to leave messages when a live operator is unavailable, ensuring that important communications are captured and addressed promptly.
Shared Call Appearance – This functionality permits a user to handle another individual's phone directly from their own desk or extension, offering unified access to essential call management tasks and simplifying collaborative efforts within the organization. With this feature, team members can efficiently cover for each other during breaks or absences, ensuring continuous communication and smooth workflow.
Busy Lamp Field – This feature allows internal users to easily track the status of someone else's phone using a busy lamp field, providing instant visibility into their availability, promoting effective communication and collaboration. With this functionality, team members can promptly identify when colleagues are on a call or away from their desk, optimizing response times and fostering workplace productivity.
Professional, Custom Voice Recordings – Business VoiceEdge allows its users to record their own professional greetings or to create a brand-driven message, for inbound callers or callers who are placed on hold.
Business VoiceEdge provides users with the ability to record their own professional greetings or create brand-driven messages for inbound callers or those placed on hold. This feature allows businesses to deliver a personalized and engaging communication experience that reflects their brand identity, leaving a lasting impression on their customers. Whether it's a warm welcome message or informative on-hold content, this capability enhances the overall caller experience and reinforces the company's commitment to professionalism and customer satisfaction.
The cornerstone of a successful business lies in choosing the right voice communications service. Business VoiceEdge™ emerges as a highly advanced and flexible solution that effortlessly connects remote locations throughout the entire enterprise. With its robust suite of services offered at an affordable cost, it has become the ideal choice for clients in search of top-notch communication solutions to elevate their operations and enhance productivity. Embrace Business VoiceEdge™ and empower your business with seamless and reliable communication capabilities that foster growth and success.
We invite you to discover more about our Business VoiceEdge™ and other top-notch telecommunications products, available throughout Tampa, Florida. To get in touch with us, simply fill out the form below, and our dedicated team of telecommunications specialists will promptly assist you with any inquiries you may have. We look forward to helping you find the perfect communication solutions for your business.
Download the Clarus Cloud Ebook
Fill out the form below and we will send the link to the email address provided.
Request Information
We invite you to fill out the form, to the right, and someone from our offices will get back with you quickly.
We look forward to serving you.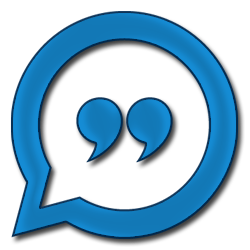 Request Information
We invite you to fill out the form below and someone from our offices will get back with you quickly.