Reliable Telephone System Repair From A Respected Industry Leader
Do you need Phone System Repair? Do you sometimes wonder if you can still get parts for your current phone system? Are you looking for phone systems maintenance? We understand you might not be ready for a brand new phone system at this time, which is why we also provide phone system repair and maintenance, throughout the Tampa, Florida area. Your telephone system is a crucial part of your business and having a reliable telecommunications partner, to service that phone system, is imperative for your company's future success.
Clarus Communications offers phone system maintenance for those clients, who are looking to extend the life of their current phone system. We know how to help find the right plan for you to ensure you are getting the most responsive service possible, at an affordable price. Clarus Communications is proud to provide service and maintenance for the following telephone systems:
Allworx Telephone Systems
Appia Telephone Systems
Avaya Telephone Systems
Digium Switchvox Telephone Systems
Five9 Telephone Systems
FreedomVoice Telephone Systems
InContact Telephone Systems
Workspace Telephone Systems
Mitel Telephone Systems
NEC Telephone Systems
Nextiva Telephone Systems
Panasonic Telephone Systems
Shoretel Telephone Systems
Star2Star Telephone Systems
Thinking Phones Telephone Systems
Toshiba Telephone Systems
Zultys Telephone Systems
If your business is within the Tampa Metro area, and you need telephone system repair, on any of the above brands, give us a call and we'll work with you to ensure that your business telephone system is up and running, ensuring your business' success.
If you would like more information about Telephone System Repair or any of the other telecommunications products that Clarus offers, throughout Tampa, Florida, please fill out the form below and one of our telecommunications specialists will get back with you quickly.
Download the Clarus Cloud Ebook
Fill out the form below and we will send the link to the email address provided.
Request Information
We invite you to fill out the form, to the right, and someone from our offices will get back with you quickly.
We look forward to serving you.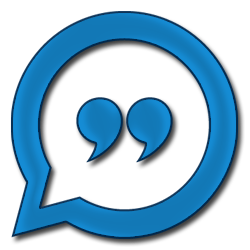 Request Information
We invite you to fill out the form below and someone from our offices will get back with you quickly.