Controlling Your Microsoft Exchange Costs Has Never Been Easier
Hosted Exchange is a solution that utilizes cloud technology to make Microsoft Exchange services accessible. This means your company can utilize these services wherever there's an internet connection. This flexibility allows your organization to fully utilize the advanced features of hosted exchange, including email services, shared calendars, address books, and task management, across the entire enterprise. All of this is available for a single monthly fee. For larger enterprises, this approach can lead to significant cost savings when compared to the option of employing an external IT company to manage a Microsoft Exchange server.
If a hosted exchange solution doesn't pique your interest, an alternative is to opt for a hosted exchange server. Typically included within an infrastructure as a service package, this option grants you access to a server that can be tailored to your specifications, enabling the establishment of a customized cloud environment for your enterprise.
Utilizing a hosted Exchange server allows you to retain access to server directories and various components, all without the need to buy or manage the server infrastructure on your own. Our range of Hosted Exchange choices is designed to enhance productivity while preserving your competitive edge.
Here are a few of the benefits of using Hosted Exchange:
Minimal Investment
Embracing a hosted exchange solution means you're exempt from a minimum fee commitment; instead, you're billed solely for your usage. The responsibility of hardware upkeep is delegated to the hosted exchange provider. As services are pooled from numerous businesses in the cloud, you can have confidence in receiving substantial value while simultaneously trimming overhead expenditures through the hosted exchange approach.
Infinitely Scalable
Hosted exchange grants you the ability to swiftly incorporate virtual machines, ensuring unparalleled scalability and dependability. Through the utilization of cloud computing in the context of hosted exchange, you're free from the burden of paying for unused capacity. Moreover, you're liberated from the constraints of a solution that falls short of accommodating your capacity needs. Hosted exchange excels in both reliability and scalability, making it an exceptional business investment.
Quick & Easy to Deploy
Hosted exchange permits the seamless inclusion of extra users, eliminating the need to wait for hardware delivery and installation. This availability is sustained via the cloud, offering effortless scalability and management to align with your organization's requirements.
Secure & Compliant
Hosted exchange ensures the safeguarding of your data in the cloud by incorporating cutting-edge security measures like encrypted data storage and multifactor authentication. This level of security provided by hosted exchange is unmatched, providing you with peace of mind regarding the safety and integrity of your data.
We invite you to discover more about our Hosted Exchange Services and other top-notch telecommunications products, available throughout Tampa, Florida. To get in touch with us, simply fill out the form below, and our dedicated team of telecommunications specialists will promptly assist you with any inquiries you may have. We look forward to helping you find the perfect communication solutions for your business.
Download the Clarus Cloud Ebook
Fill out the form below and we will send the link to the email address provided.
Request Information
We invite you to fill out the form, to the right, and someone from our offices will get back with you quickly.
We look forward to serving you.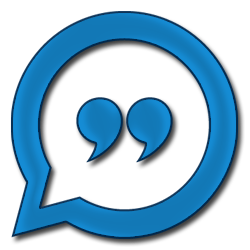 Request Information
We invite you to fill out the form below and someone from our offices will get back with you quickly.