Data Switches are becoming more important with the convergence of voice, internet and data.
With the extensive adoption of VoIP, the significance of data switches amplifies, playing a crucial role in effectively managing routed traffic. For a prosperous traffic routing implementation, Clarus Communications offers its expertise in deploying data switches, guaranteeing a dependable telecommunications resolution.
Numerous elements warrant attention while contemplating data switches for your network; however, the foremost critical aspects encompass:
Quality of Service – QoS
Among the pivotal facets of a data switch, Quality of Service (QoS) stands as paramount. When your data switch incorporates quality of service functionality, it effectively prioritizes voice packets over data packets within your Local Area Network (LAN). This prioritization guarantees a superior voice experience throughout your VoIP implementation.
PoE
Power over Ethernet (PoE) is the phrase employed to describe a scenario in which the data switch furnishes power to the telephone equipment at each specific site. The benefit derived from possessing PoE ports on your data switch is the elimination of the necessity to furnish a power brick for every handset location. Equally significant is the need to establish backup provisions for the switch, guaranteeing uninterrupted phone service even in the event of a power failure.
VLAN
Despite the abundance of technical intricacies associated with the acronym VLAN, which stands for Virtual LAN, its fundamental essence lies in the segregation of your voice and data traffic within a data switch. This segregation is intended to enhance the quality of service and overall experience for your voice connections.
We invite you to discover more about our Data Switch Services and other top-notch telecommunications products, available throughout Tampa, Florida. To get in touch with us, simply fill out the form below, and our dedicated team of telecommunications specialists will promptly assist you with any inquiries you may have. We look forward to helping you find the perfect communication solutions for your business.
Download the Clarus Cloud Ebook
Fill out the form below and we will send the link to the email address provided.
Request Information
We invite you to fill out the form, to the right, and someone from our offices will get back with you quickly.
We look forward to serving you.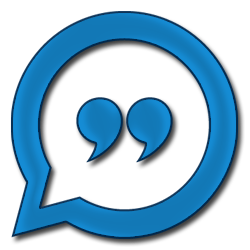 Request Information
We invite you to fill out the form below and someone from our offices will get back with you quickly.