Clarus Communications offers consultation and implementation services for SD-WAN in Tampa, Florida. Our expertise enables us to enhance the internet functionality for our clients through the utilization of this cutting-edge technology.
What is SD-WAN?
In recent years, computer networking has undergone significant transformations, with none more influential than the emergence of Software-Defined WAN, or SD-WAN. This technology revolutionizes the allocation of networking resources and the optimization of IT infrastructure for companies.
SD-WAN covers virtual machines in addition to traditional routers and switches to manage policy, security, and networking functions. The specifics of this inclusion depend on the provider and the configuration chosen.
A key advantage of adopting SD-WAN is its capacity to handle multiple connections and allocate resources in a way that prioritizes critical business operations within the IT infrastructure. Within your SD-WAN framework, you can assign the lowest priority to streaming services like online radio stations, ensuring that your employees always have the necessary bandwidth for essential business tasks.
By either enhancing or replacing conventional branch routers at remote locations, SD-WANs effectively combat congestion often encountered in widely used networks, leading to improved network performance. Features such as network-wide changes that can be executed across multiple sites with a single click, routing applications through local sites, and simplified creation of routing policies contribute to streamlining network functionality.
Benefits of SD-WAN
Enhanced Flexibility
SD-WAN allows you to aggregate diverse circuit types at any location, offering heightened flexibility to prioritize essential business operations.
Heightened Security
With SD-WAN, administrators can establish universal security functions integrated with encryption capabilities, enhancing security and permitting access solely to authorized users.
Reduced Bandwidth & Equipment Costs
SD-WAN reduces bandwidth consumption without compromising network security, uptime, or speed, resulting in decreased costs for both bandwidth and equipment.
Simplified Configuration and Effortless Deployment
SD-WAN facilitates the dispatch of unconfigured devices to remote sites. Upon activation, each device autonomously downloads its policy encryption, keys, and certificates, aligned with access and device profiles.
Streamlined Management
SD-WAN significantly simplifies resource deployment, including features like firewalls and security updates, across all locations. Additionally, it streamlines management from a centralized hub, alleviating the need to send IT personnel on-site.
Beyond the security advantages offered by SD-WANs, businesses will discover it as a more economical solution due to its reliability and efficiency. By employing efficient data transmission techniques from a central data center to various sites, as per the company's requirements, the adoption of SD-WANs facilitates cost-effective connectivity while maintaining sufficient bandwidth across all locations. Moreover, the versatility of SD-WANs in establishing connections across multiple networks eliminates the necessity for employing multiple systems.
We invite you to discover more about our SD-WAN Services and other top-notch telecommunications products, available throughout Tampa, Florida. To get in touch with us, simply fill out the form below, and our dedicated team of telecommunications specialists will promptly assist you with any inquiries you may have. We look forward to helping you find the perfect communication solutions for your business.
Download the Clarus Cloud Ebook
Fill out the form below and we will send the link to the email address provided.
Request Information
We invite you to fill out the form, to the right, and someone from our offices will get back with you quickly.
We look forward to serving you.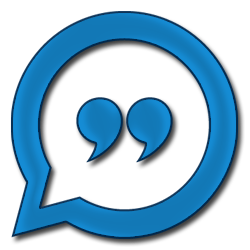 Request Information
We invite you to fill out the form below and someone from our offices will get back with you quickly.