We Make It Easy to Sell Your Used Phone System
Finding a buyer for your company's used phone system can prove to be a demanding and time-consuming endeavor. However, with Clarus Communications, you can entrust this task to the experts. Our vast network of telecommunications companies extends beyond Tampa, covering the entire country, actively seeking used equipment to fulfill their customers' requirements. Initiating the process is simple—all you need to provide is a comprehensive list of your used phone system equipment, and we'll handle the rest with utmost care and efficiency.
Packaging, shipping, and finding a suitable buyer all fall under our responsibility. Once we identify a potential buyer, we take charge of the logistics and promptly issue you a check for your business. This hassle-free process enables you to concentrate on your core responsibilities of efficiently running your business. You can trust us to handle the entire selling process with professionalism and expertise.
Given the dynamic nature of the market for selling used phone systems, we utilize advanced and exclusive software. This proprietary tool automatically showcases your equipment to interested buyers, ensuring that you obtain the most favorable price for your used phone system. With Clarus Communications at your side, you can confidently navigate the dynamic market and make the most out of your used phone system's value. Let us handle the intricacies, while you concentrate on what you excel at: managing your business.
Here's a brief listing of the used phone systems we can offer to sell for you:
Avaya Used Telephone Equipment
Cisco Used Telephone Equipment
ClearOne Used Telephone Equipment
Cortelco Used Telephone Equipment
Nortel Used Telephone Equipment
Plantronics Used Telephone Equipment
Spectra Link Used Telephone Equipment
Mitel Used Telephone Equipment
Panasonic Used Telephone Equipment
Shoretel Used Telephone Equipment
Rolm Used Telephone Equipment
Siemens Used Telephone Equipment
Toshiba Used Telephone Equipment
Vodavi Used Telephone Equipment
We invite you to discover more about our Used Phone Systems and other top-notch telecommunications products, available throughout Tampa, Florida. To get in touch with us, simply fill out the form below, and our dedicated team of telecommunications specialists will promptly assist you with any inquiries you may have. We look forward to helping you find the perfect communication solutions for your business.
Download the Clarus Cloud Ebook
Fill out the form below and we will send the link to the email address provided.
Request Information
We invite you to fill out the form, to the right, and someone from our offices will get back with you quickly.
We look forward to serving you.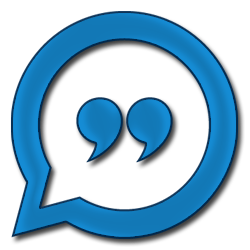 Request Information
We invite you to fill out the form below and someone from our offices will get back with you quickly.