We Make It Easy to Sell Your Used Phone System
Finding a buyer for your company's used phone system can be difficult and tedious, but Clarus Communications has the experience to handle it for you. We have many relationships with telecommunications companies, not only in Tampa, but across the country, many of whom are looking for used equipment to service their existing customers. We'll even make it easy for you – all we need, to find a prospective buyer, is a detailed list of your used phone system equipment. Once we locate a buyer, we'll take responsibility for packaging up the equipment, shipping it to the buyer and writing your business a check. It's that simple!
The market to sell used phone systems is a dynamic one. Today, your used phone system might be worth something, tomorrow it may not be. That's why Clarus Communications utilizes sophisticated, proprietary software, that will automatically shop your equipment to interested buyers. This is one of the most effective ways to ensure that you get the best price for your used phone system, allowing you to focus on what you do best: running your business.
Here's a brief listing of the used phone systems we can offer to sell for you:
Avaya Used Telephone Equipment
Cisco Used Telephone Equipment
ClearOne Used Telephone Equipment
Cortelco Used Telephone Equipment
Nortel Used Telephone Equipment
Plantronics Used Telephone Equipment
Spectra Link Used Telephone Equipment
Mitel Used Telephone Equipment
Panasonic Used Telephone Equipment
Shoretel Used Telephone Equipment
Rolm Used Telephone Equipment
Siemens Used Telephone Equipment
Toshiba Used Telephone Equipment
Vodavi Used Telephone Equipment
If you would like more information about Used Phone Systems or any of the other telecommunications products that Clarus offers, throughout Tampa, Florida, please fill out the form below and one of our telecommunications specialists will get back with you quickly.
Download the Clarus Cloud Ebook
Fill out the form below and we will send the link to the email address provided.
Request Information
We invite you to fill out the form, to the right, and someone from our offices will get back with you quickly.
We look forward to serving you.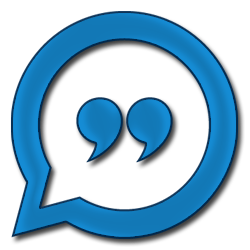 Request Information
We invite you to fill out the form below and someone from our offices will get back with you quickly.