Unlocking the Potential of Technology with Clarus Communications
At Clarus Communications, we thoroughly assess the needs of your company to ensure a meticulous alignment between your business and the best fitting technology solutions. Our commitment to this approach sets us apart, as we prioritize not only immediate benefits but also long-term success for your organization.
As technologies evolve, not all providers are on an equal footing. With the rapid advancements in technology, businesses now have access to capabilities that were once reserved for Fortune 500 companies just a few years ago, allowing smaller enterprises to compete on a global scale.
As one of the leading technology solution providers in the country, we at Clarus Communications ensure your investment aligns with the latest technology trends to fuel your business growth. Our pride lies in our extensive range of technology solutions, offering the most comprehensive offerings in the marketplace.

Bigleaf's innovative platform redefines networking, providing seamless end-to-end connectivity to all your traffic destinations. Their cutting-edge solution utilizes a dedicated backbone network with multiple paths to virtually every cloud and internet-based service, integrating redundancy and public IP blocks for same-IP failover. Pre-configured edge routers ensure rapid installation and efficient connectivity. Leveraging decades of networking expertise, their self-driving AI adapts to circuit conditions and traffic changes, enabling users to efficiently manage and swiftly resolve issues, while also proactively safeguarding their network, turning data into actionable insights that enhance performance reliability.

Ecessa is committed to ensuring uninterrupted network connectivity and providing businesses with reliable, redundant technology to support their growth. Through Ecessa SD-WAN, they establish "Never Down" networks that are highly resilient. Their innovative solutions incorporate automatic failover and utilize a diverse range of up to 25 communication links, including MPLS, cost-effective broadband, cable, satellite, microwave, and cellular 5G/4G/LTE. Ecessa's dedication guarantees maximum uptime, enabling clients to succeed and thrive.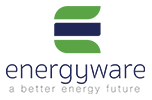 Energyware, headquartered in Dallas, Texas, is your trusted partner when it comes to simplifying the complexities of energy conservation. They diligently work to streamline information, products, and the overall process, ensuring that customers receive the highest quality services at prices below the market average. With a proven track record, they assist customers in determining the best options in financing, design, implementation, oversight, and ensure accurate return on investment. Their projects span from coast to coast, and they offer complete transparency without applying sales pressure. Energyware stands firmly behind the economic and environmental benefits of their services and products.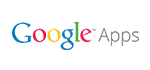 Google Apps for Business is a robust business application suite that seamlessly integrates email, calendar, and instant messaging to keep you effortlessly connected. With the added functionality of Google Drive and Docs, collaboration becomes a breeze. It's a turn-key solution, and when you partner with Clarus Communications, you not only gain access to Google Apps for Business but also benefit from our expertise in setting up your domain, training your users, and offering comprehensive online training courses, ensuring a smooth and productive experience for your business.

Linxup, headquartered in St. Louis, is a GPS tracking company with a singular mission: to simplify the experience for their customers. This unwavering commitment to simplicity permeates every aspect of their business, from their innovative fleet and vehicle tracking solutions to their overall operations. Since their inception in 2004, Linxup has steadily grown, earning the trust and loyalty of their customers, now numbering over 30,000, who rely on them to track and manage a diverse fleet of more than 200,000 vehicles, assets, and equipment throughout the USA.

Established in 2008, MACH has been committed to simplifying the process of integrating managed connectivity solutions into the portfolios of Carriers, Service Providers, Agents, and VARs. Offering a wide range of services, including fully managed 4G, 5G, satellite, POTS Replacement, and Private Network solutions, MACH collaborates with industry leaders such as AT&T™, Verizon Wireless™, Viasat™, Cradlepoint™, BEC,™ Inseego™, and more to provide comprehensive connectivity solutions. Their enterprise-class 4G &5G routers, in conjunction with top-tier network services, guarantee dependable, secure, and cost-effective connectivity. MACH also offers extensive support, encompassing remote monitoring, data plan management, and ongoing technical assistance.

Founded in 2008, SiteLock has dedicated itself to a mission of safeguarding and enhancing every corner of the internet. With over 16 million websites under their protective umbrella, 200+ trusted partners, and an unparalleled global presence, SiteLock stands as an industry leader. Their cutting-edge product portfolio, fueled by innovative technology and a committed customer-centric team, has earned them acclaim. In 2021, SiteLock united with Sectigo to jointly provide top-tier security solutions, tapping into Sectigo's vast industry expertise, combined product prowess, and extensive global reach. SiteLock remains steadfast in its commitment to helping businesses flourish online by offering comprehensive and dependable solutions that fortify and optimize their digital presence.

Software One boasts a remarkable track record in enterprise software, with over 30 years of unmatched experience. Their extensive monitoring of 22 million daily heartbeats and tracking of 7,500 vendors, all while maintaining strict data privacy, allows clients to gain unprecedented insights into software trends. With a team of 3,000 cloud experts collaborating with customers in 90 countries, they combine human inspiration with technological innovation to assist clients in modernizing their applications and smoothly transitioning to the cloud.

SpearTip, a cutting-edge cyber counterintelligence firm, safeguards clients from cyber threats using a distinctive blend of proactive and reactive services. Their approach to cybersecurity is marked by innovation, employing proprietary technology and a team of highly skilled experts based in the United States. SpearTip delivers transparency and reliability through comprehensive solutions, fostering client confidence by minimizing business disruptions, achieving rapid service restoration, and effectively preventing reinfections.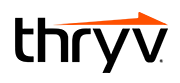 With a history spanning over 125 years, Thryv offers a comprehensive software package designed to meet the diverse needs of small business owners. Featuring more than 20 industry-specific customizations and a user-friendly mobile interface, Thryv places advanced technology, previously accessible only to larger enterprises, within the grasp of small business owners nationwide. Trusted by numerous entrepreneurs, Thryv simplifies crucial business tasks such as social media management, text and email marketing, payment processing, and ensures your business's visibility across various platforms and directories, including Yellowpages.com®, Superpages.com®, Dexknows.com®, and an extensive partner network. Thryv streamlines these processes, facilitating seamless interactions with your audience and helping your business flourish effortlessly.
If you would like more information about Technology Providers or any of the other telecommunications products that Clarus offers, throughout Tampa, Florida, please fill out the form below and one of our telecommunications specialists will get back with you quickly.
Download the Clarus Cloud Ebook
Fill out the form below and we will send the link to the email address provided.
Request Information
We invite you to fill out the form, to the right, and someone from our offices will get back with you quickly.
We look forward to serving you.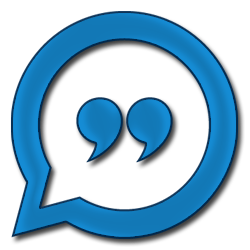 Request Information
We invite you to fill out the form below and someone from our offices will get back with you quickly.